Comprehensive Cleaning: The Pod Cleaning Kit is your all-in-one solution for keeping your Bluetooth earbuds pristine. From those tiny earbud crevices to the charging case, we've got you covered.
Multi-Face Cleaning: Our 3-in-1 multifunctional design ensures no spot is left untouched. The metal tip is perfect for those hard-to-reach earplug parts and holes. A soft microfiber brush delicately cleans the earphone sound hole, microphone, and more. Plus, the soft flocking sponge head is expertly designed for a 360° deep clean of your earphones' charging compartment.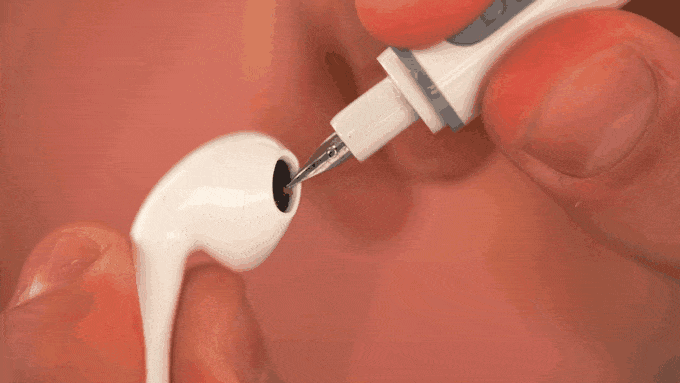 Pen-Shaped Portability: Crafted in a sleek pen shape, our dust cleaner is lightweight and effortlessly portable. Carry it with you wherever you go, measuring just 10.8cm (4.2 inches) in length.
High-Quality Assurance: Made from high-quality materials, our cleaning kit is gentle yet effective. It won't harm your precious earplug components and delicate holes.
Versatile Application: The Pod Cleaning Kit isn't limited to just earbuds. It's perfect for Bluetooth earbuds, headsets, phones, cameras, computers, tablets, and a wide array of other digital products.